Sunday, June 5, 2011
Mom and Tim got married in April. They are now called Lolli and Pop. Lollipop!
We had Lilianna's baby dedication on Mother's Day! I'm so blessed.
Uncle Bubs is so funny and sweet with Lilianna.
I love taking Lilianna to church.
On Mother's Day the church set up a photo booth and gave us this free picture.
I love it when my flowers bloom once a year.
Lilianna and Daddy's first dance.
Two of my favorite people!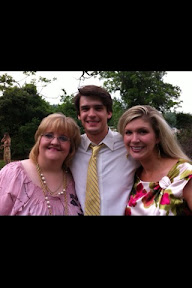 Brad and Callie were married on May 28th! Welcome to the family Callie Braddock!
- Posted using BlogPress from my iPhone
Posted by

Kim and Bean
at 11:54 AM
No comments: