Lilianna loves to move around these days - now that she is feeling better!!! Last weekend, we had to take her to the ER because she was wheezing. They said she had RSV, which is really bad this year. We've been giving her breathing treatments with an inhaler. Also, I suction her nose constantly. I hope I haven't deformed her nostrils!
Below are a few picks of her moving and grooving. :)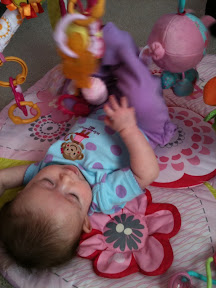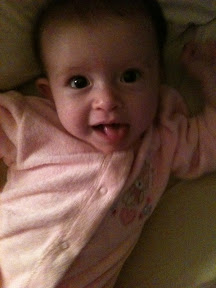 At daycare they say she turns 360 degrees on their play mat!